FACTS
Get your tickets for Women's EHF EURO 2022!
The Women's EHF EURO 2022 will be held in Slovenia, North Macedonia and Montenegro from 4 – 20 November 2022. With the slogan Play with Heart, the 15th Women's EHF EURO will be played in four cities: Ljubljana, Celje, Skopje and Podgorica.
Slovenian capital Ljubljana will host group A of the preliminary round, a main round group and the final weekend matches in 12,480-seat Stožice Arena. Zlatorog Arena in Celje will be the home of preliminary group B. Arena Boris Trajkovski will welcome teams playing in group C and in the main round while Morača Arena in the Montenegrin capital Podgorica will host four teams of group D.
In total, 47 matches will be played until the winners of the Women's EHF EURO 2022 will lift the coveted trophy. Secure your seat for the matches in Slovenia, North Macedonia and Montenegro to support your team with heart!
TICKETS
Tickets for CELJE
Celje and its Zlatorog Arena have a long handball tradition. After hosting numerous handball events including Men's EHF EURO 2004, the 5,191-seat Zlatorog Arena will welcome the Women's EHF EURO 2022 preliminary round matches in group B. involving the host nation Slovenia, Denmark, Sweden and Serbia.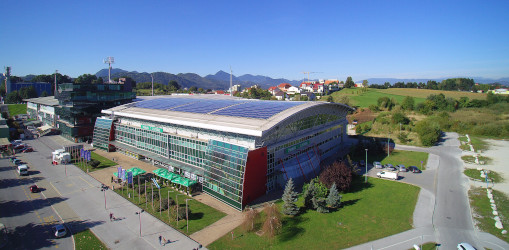 Tickets for LJUBLJANA
The Stožice Arena is a multi-functional sports hall with a capacity of 12,480 is suitable for hosting national and international sports events, grand concerts, shows and entertainment productions and other events that attract a significant number of visitors. During the Women's EHF EURO 2022 Stožice will host 20 matches in three stages. The competition in Ljubljana starts with preliminary group A featuring Hungary, Norway, Croatia and Switzerland, followed by the main round and the final weekend.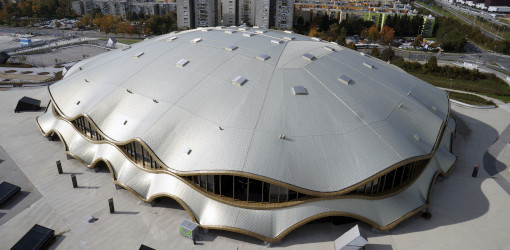 Tickets for PODGORICA
Morača Sports Centre is a multi-purpose venue that is located in the new part of Podgorica, on the right bank of Morača river, after which it got its name. Besides being a sports venue, the Morača Sports Centre also hosts various concerts and events. The main hall, with the capacity of 6,000 seats, will host six preliminary round matches in group D. The 2012 Women's EHF EURO winners Montenegro will play against Poland, Germany and Spain.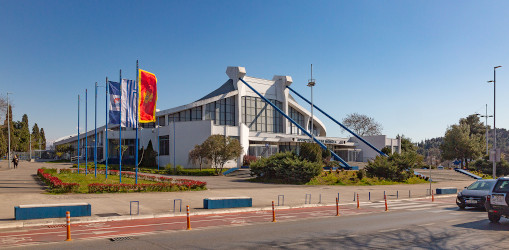 Tickets for SKOPJE
After 14 years, Women's EHF EURO returns to Skopje and the Boris Trajkovski Arena. The multi-purpose sports hall can accommodate 6,000 fans and is the home of Macedonian national teams. Through the years, the centre witnessed some of the greatest sports results and successes of the country. In November 2022, Boris Trajkovski Arena will continue to be the home of Macedonian national team during their preliminary round group C matches with France, Netherlands and Romania. The main round matches featuring teams from groups C and D will also be played in Skopje.